Our meat
Vacuno Rosado, the taste of the good life.
Selection
of the best calves.
100% Vegetarian diet
that we produce ourselves.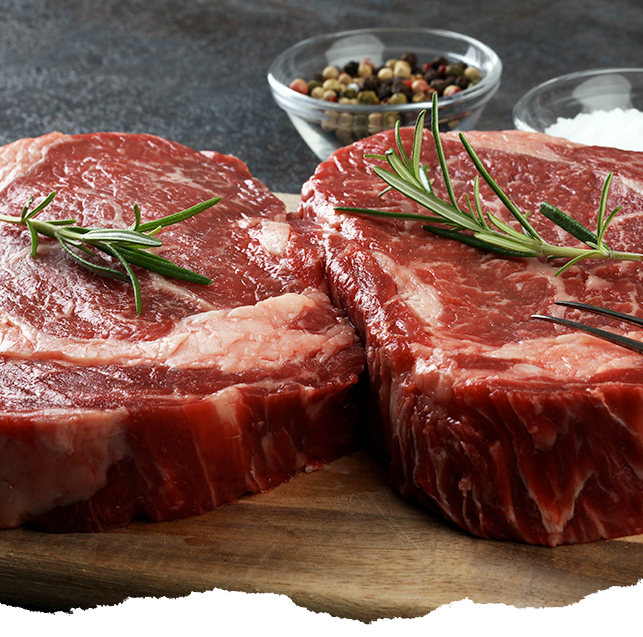 ---
The breed:
---
This is the aspect that determines the characteristics of the end product. That is why we know that the Limousin and Charolais breeds are a guarantee of quality.
---
---
The diet:
---
We feed our calves with fodder that we produce ourselves using prime noble material (cereals + oilseed) which enables them to attain an optimum level of fat.
---
---
Health:
---
We carry out continuous veterinary checks and inspections in order to avoid contamination and infections.
---
---
Wellbeing:
---
We have facilities that easily surpass animal wellbeing standards in terms of natural light, space, the number of feeders and troughs, as well as the availability of food.
---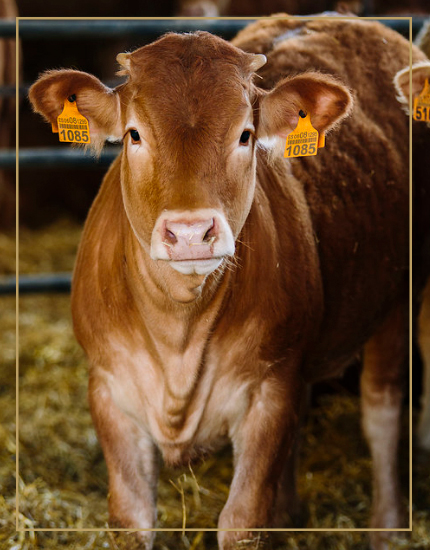 BREED TYPES:
---

---
From all the calf breeds, at Vacuno Rosado we commit 100% to the Limousin and Charolais breeds. That is why we travel nationwide to visit farms in search of the best females of these specimens according to age, condition and size.
---
These are very calm animals, which makes it easier for them to live together and also to work with them. This is meat with less stress.
They have a great ability to adapt to the environment they live in.
Their pink meat stands out internationally due to its excellent quality, flavour, consistency, juiciness, as well as its level of fat.
Our calves have an excellent meat yield. They also offer a great level of uniformity in the pieces, which results in reassurance when it comes to offering customers the same quality throughout the year.
---